Attorney Login
26000224
http://lawyers.norml.org/
Joshua Marlin Covert
517-512-8364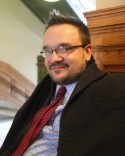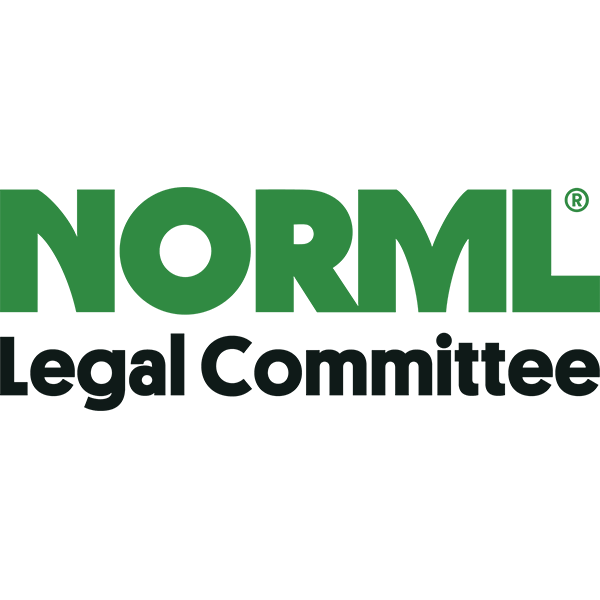 National Organization for the Reform of Marijuana Laws
Joshua Marlin Covert
Member
About Joshua Marlin Covert
Joshua M. Covert focuses his practices on criminal law, especially medical marihuana and the defense of those charged with driving while impaired by medical marihuana and other drugs. Before joining the Nichols Law Firm, Joshua worked on complex medical marihuana issues as a law clerk for Targowski & Grow in Kalamazoo, Michigan. His work there included writing a series of motions and brief... read more »
Biography
Joshua M. Covert focuses his practices on criminal law, especially medical marihuana and the defense of those charged with driving while impaired by medical marihuana and other drugs.
Before joining the Nichols Law Firm, Joshua worked on complex medical marihuana issues as a law clerk for Targowski & Grow in Kalamazoo, Michigan. His work there included writing a series of motions and briefs which resulted in marijuana possession charges being dismissed before trial.
As a member of the Nichols Law Firm, Mr. Covert co-counseled a OWI 2nd trial where the jury returned a verdict of not guilty. The verdict was the result of hard work and preparation which allowed the Nichols Law Firm to illustrate to the jury how the prosecution's theory of the incident was not believable. Joshua subpoenaed the general manager of the brewpub and presented information that led the jury to decide that our client's blood alcohol level was the result of alcohol ingestion that occurred after our client had driven his motorcycle. The testimony of the general manager ensured that our client's story was told to the jury.
Joshua also has negotiated a plea agreement where felony manufacturing and delivery charges were reduced to simple use of marihuana. This allowed the accused citizen to participate in a diversion program where upon successful completion the charges will be dismissed.
In another felony and manufacturing case, Mr. Covert's client was a medical marihuana patient and was charged as a second time offender increasing his maximum penalty to 8 years. After holding an evidentiary hearing and presenting an affirmative defense,Mr. Covert's client was offered a plea which resulted in no probation or jail.The client paid fines and costs and walked from the courthouse with no further obligations.In another case, Mr. Covert had marihuana usage charges dismissed after requesting a section 8 evidentiary hearing.
In addition, Mr. Covert has had success defending those accused of drunk driving.In 2012, Mr. Covert represented a client charged with felony restricting and obstructing with habitual offender enhancements as well as OWI child endangerment and an implied consent violation.After Mr. Covert made his appearance at the preliminary examination, both the felony restricting and obstructing and the implied consent violation were dismissed resulting in a sentence where fines and costs were the only requirements.
Further in 2012, Joshua also represented a client who was charged with OWI 2nd which could have resulted in the revocation of his drivers license for at least one year.Thanks to Mr. Covert's efforts his client was able to plead to open intoxicant on a public highway which did not affect his driver's license.
Josh graduated from Thomas M. Cooley Law School Cum Laude in 2011. Joshua is currently completing his Master's in Law (L.L.M.) from Cooley. The program has allowed him to develop a curriculum which focuses on criminal law and medical marihuana. As part of his L.L.M. Joshua co-taught two classes at Thomas M. Cooley Law School in the summer of 2012.
Mr. Covert is a member of Criminal Defense Lawyers of Michigan (CDAM) as well as a member of the NORML legal committee (NLC) working to reform marihuana laws.Mr. Covert has also attended Drug Recognition Expert (DRE) and Standardized Field Sobriety Test (SFST) training.
When not working, Joshua, a resident of East Lansing, enjoys riding bicycles, skiing, backpacking, listening to jazz music and spending time with his wife and son.
Contact Information
Covert Law Firm
Lansing
, MI
48906
www.nicholslawyers.com
Phone Numbers:
Office:

517-512-8364

Mobile:

269-873-7775
Practice Areas
| Area of Practice | % Focus |
| --- | --- |
| Marijuana Defense | 75.00% |
| Criminal Defense | 25.00% |
Credentials
Bar Licenses
| State | Status | Year Acquired |
| --- | --- | --- |
| Michigan | Member in Good Standing | 2012 |
Work Experience
Position
Duration
Covert Law Firm

2017

– present
Nichols Law Firm

2012

– present
Education
| School | Major | Degree | Year Graduated |
| --- | --- | --- | --- |
| Thomas M. Cooley Law School | | J.D. | --- |
Associations
Position
Organization
Duration
Member
National Organization for the Reform of Marijuana Laws

2016

– present
Board Of Directors
MIlegalize

2015

– present
Member
Criminal Defense Attorneys of Michigan

present
Awards and Recognitions
| Recognition | Granting Organization | Year |
| --- | --- | --- |
| Trichome Award | Extreme Cannaquest Expo | 2016 |
Speaking Engagements
| Presentation Title | Conference | Year |
| --- | --- | --- |
| Legal Issues Panel | High Times Cannabis Cup | 2016 |
| Legal Panel | 13th MMM Conference | 2016 |
| Innocent Until Proven Guilty: Civil Asset Forefiture | Extreme Cannaquest Expo | 2016 |
| MILegalize Panel | High Times Cannabis Cup | 2015 |
| Medical Marijuana Legal Issues | American Civil Rights Conference | 2014 |
Send an Email to Joshua Marlin Covert
If your situation is urgent, consider calling this attorney instead of sending an email:
Phone: 517-512-8364