Attorney Login
03003084
https://lawyers.norml.org/
Joshua Bauchner
973-247-9000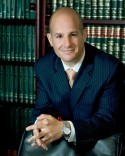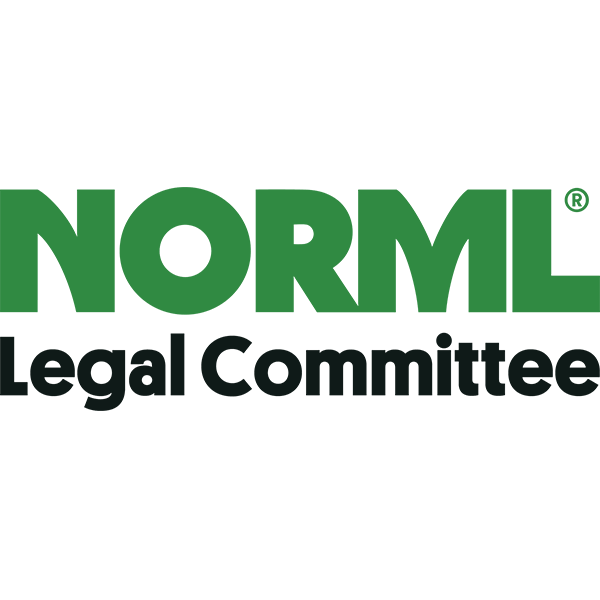 National Organization for the Reform of Marijuana Laws
Joshua Bauchner
Member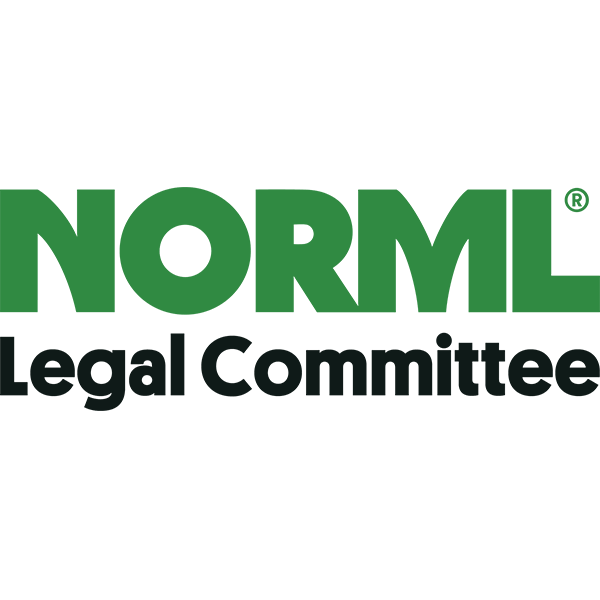 NORML Marijuana Business Section
Joshua Bauchner
About Joshua Bauchner
Joshua S. Bauchner is a partner with the Firm and Co-Chair of the Litigation Department as well as a member of the Cannabis Law, Community Association Law and Bankruptcy departments. His areas of concentration include complex commercial, class action, bankruptcy-related, and securities litigation, including: enforcing commercial lease agreements, guaranties, purchase and sale contracts, and commis... read more »
Biography
Joshua S. Bauchner is a partner with the Firm and Co-Chair of the Litigation Department as well as a member of the Cannabis Law, Community Association Law and Bankruptcy departments. His areas of concentration include complex commercial, class action, bankruptcy-related, and securities litigation, including: enforcing commercial lease agreements, guaranties, purchase and sale contracts, and commission agreements; litigating partnership disputes; defending against class-actions arising from alleged violations of consumer protection and related statutes; litigating claims arising from bad faith denial of insurance coverage; and defending against commercial foreclosure actions.
Mr. Bauchner also represents condominium and cooperative boards of management, is a licensed Real Estate Instructor in the State of New York, and teaches a course for Real Estate Sales Professionals.
He also has taught as an adjunct professor at Brooklyn Law School and was appointed by the Manhattan Borough President to serve on Manhattan Community Board 10 where he was Treasurer of the Board and Co-Chair of the Committee on Land Use.  He also served on the Board of Trustees of Wheaton College.
Immediately prior to joining the Firm, he was Deputy Director of the Legal Division at the New York City Department of Consumer Affairs and previously worked at a national litigation firm.
Mr. Bauchner received his B.A., cum laude, from Wheaton College and his J.D., magna cum laude, from Brooklyn Law School. Following graduation from law school, Mr. Bauchner served as law clerk to the Honorable Ursula Ungaro in the United States District Court for the Southern District of Florida.
Practice Areas
| Area of Practice | % Focus |
| --- | --- |
| Civil Trial Law | 25.00% |
| Consumer Law | 10.00% |
| Commercial Real Estate Law | 10.00% |
| Business Law | 8.00% |
| Employment Law | 8.00% |
| Appellate Law | 8.00% |
| Business Bankruptcy | 8.00% |
| Foreclosure Defense | 7.00% |
| Construction Law | 5.00% |
| Landlord-Tenant Law | 5.00% |
| Real Estate Law | 3.00% |
| Bankruptcy | 3.00% |
Credentials
Bar Licenses
| State | Status | Year Acquired |
| --- | --- | --- |
| New Jersey | Member in Good Standing | 2013 |
| New York | Member in Good Standing | 2002 |
Work Experience
Position
Duration
Partner

2011

– present
Education
| School | Major | Degree | Year Graduated |
| --- | --- | --- | --- |
| Brooklyn Law School | | JD | 2001 |
| Wheaton College, MA | | BA | 1995 |
Associations
Position
Organization
Duration
Member
National Organization for the Reform of Marijuana Laws

2017

– present
Member
NORML Legal Committee

2017

– present
NORML Marijuana Business Section

present
Send an Email to Joshua Bauchner
If your situation is urgent, consider calling this attorney instead of sending an email:
Phone: 973-247-9000
Publications and Articles
Published February 2017
Publisher: High Times Magazine
On September 14, 2016, New Jersey Governor Chris Christie signed into law Assembly Bill No. 457, expanding the New Jersey Compassionate Use Medical Marijuana Act (NJCUMMA) by adding post-traumatic stress disorder to the discrete list of statutorily defined illnesses qualifying for treatment with medicinal marijuana...
Published December 2016
Publisher: High Times Magazine
One of the most reliable opponents to legalization of cannabis has been the alcohol industry. In almost every state where referendums on legalization have been on the ballot, alcoholic beverage organizations have been among the biggest donors to the campaigns opposing it...
Published November 2016
Publisher: High Times Magazine
As all stakeholders in the cannabis industry are well aware, medicinal and recreational marijuana cultivation and dispensing is a high-profile, heavily regulated industry. Currently, marijuana and cannabinoids are classified as Schedule I drugs by the federal government. However, despite this restriction, 25 states and the District of Columbia currently have laws exempting authorized medicinal marijuana use from criminal prosecution within that state. Additionally, Alaska, Colorado, the District
Published October 2016
Publisher: New Jersey Law Journal
The New Jersey Construction Lien Law (CLL), N.J.S.A. 2A:44A-1-38, presents a powerful tool for contractors and suppliers to ensure payment for services, material and equipment. Through simple filings with the county clerk and court, an unpaid contractor can secure a lien on the real property where the work was performed. Thus, although the failure to make payment may rest with the general contractor or a senior subcontractor, the lien creates a security interest in the real property impacting on
Published February 2016
Publisher: New Jersey Law Journal
Most real estate brokers know to put their client's interests first. And, most do. However, even the most ethically conscientious broker may not be aware of the strict statutory requirements imposed by the New Jersey Real Estate License Act. These requirements govern, among other things, entry into both a brokerage agreement and a dual agency relationship whereby a broker represents both seller and buyer. The penalty for failure to comply is severe: forfeiture of the commission, and possible s
Published March 2015
Publisher: New Jersey Law Journal
Lawyers can recite from memory the elements of a negligence cause of action, but how many fail to appreciate that the order of the elements is critical to any claims analysis
Let Them Plead in the Alternative
Published September 2014
Publisher: New York Law Journal
The right to plead claims in the alternative is well established in New York state practice and jurisprudence. Yet, courts often seek to "streamline" cases at the very nascent stages of a litigation by dismissing so-called "duplicative" claims seeking alternative forms of relief. This practice defies the permissive pleading standards embodied in the CPLR and often risks imposing unnecessary complexity and prejudice into the litigation for no useful reason.
Published September 2013
Publisher: New York Law Journal
Lost profits damages are frequently sought by clients who have suffered a business interruption due to another's negligence or contractual breach. However, Courts often are reluctant to award such damages finding they are speculative and "icing" — they do not make the prospective plaintiff whole, but instead permit a surplus recovery in addition to compensatory or consequential damages. For these reasons, Courts have restricted lost profits damages requiring plaintiffs to demonstrate t
Published July 2013
Publisher: New Jersey Law Journal
In today's stressful economic climate, commercial property owners often are the victims of their tenant's problems. While a national tenant may file for bankruptcy with the expectation of reorganizing under Chapter 11 of the Bankruptcy Code, the landlord is left having to service the mortgage without cash-flow from that tenant or any ability to commence an eviction or related action as a result of the automatic stay. 11 U.S.C. § 362. Sooner or later (likely sooner) the Landlord's bank
Published October 2012
Publisher: Law 360
The article addresses Section 550 of the Bankruptcy Code which applies where the trustee, having already avoided a transfer of some property, seeks to recover that property. Under those circumstances, the recovery must be "for the benefit of the estate." This requirement does not apply, however, where the trustee seeks only to avoid an obligation that the debtor incurred, which does not require any recovery to the estate. Additionally, Section 550 does not limit the amount of avoidance to a
Published July 2012
Publisher: Law 360
The "benefit of the estate" language of section 550 of the Bankruptcy Code informs and guides most bankruptcy practice. It permits the trustee to recover property from a transfer avoided pursuant to sections 544, 545, 547, 548, 549, 553(b), or 724(a). However, the "benefit of the estate language" often is limited by courts and practitioners to take into consideration only benefit to creditors of the estate; rather than to all of the various constituencies comprising the bankrupt estate,
Published June 2012
Publisher: Law 360
The Bank Holding Company Act ("BHCA") enacted by Congress to deter misconduct and compensate victims by permitting "[a]ny person who is injured in his business or property by reason of anything forbidden" in Section 1972 to bring suit. 12 U.S.C. § 1975. Congress intended the expansive BHCA to protect against the banking industry's inherent coercive and anti-competitive market power by granting a private right of action to "any person" injured by "anything forbidden" in the sta