27000022
http://lawyers.norml.org/
Jason Daniel Sammis
813-250-0500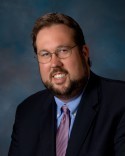 National Organization for the Reform of Marijuana Laws
Jason Daniel Sammis
Lifetime Member
About Jason Daniel Sammis
Jason D. Sammis is a criminal defense attorney in Tampa, Florida, with the Sammis Law Firm, P.A. He represents clients charged with drug crimes from simple possession to cultivation of marijuana to more serious drug trafficking offenses. Jason is admitted to the state bars of Florida and Georgia, the United States District Courts for the Northern and Middle District of Georgia, the United States ... read more »
Biography
Jason D. Sammis is a criminal defense attorney in Tampa, Florida, with the Sammis Law Firm, P.A. He represents clients charged with drug crimes from simple possession to cultivation of marijuana to more serious drug trafficking offenses. Jason is admitted to the state bars of Florida and Georgia, the United States District Courts for the Northern and Middle District of Georgia, the United States District Courts for the Northern, Middle and Southern Districts of Florida, and the United States Circuit Court of Appeals for the Fifth Circuit and Eleventh Circuit. After receiving his Bachelor of Arts degree at University of Virginia in Charlottesville, Virginia, Jason obtained his Juris Doctorate degree at the University of Florida College of Law in Gainesville, Florida, in 1999. While at the University of Florida College of Law, Jason D. Sammis was a member of the prestigious Florida Law Review. Additionally, Jason was also elected the Vice-Chair and then Chair of the Justice Campbell Thornal Moot Court Board. Jason is a member of the Hillsborough County Bar Association, the Florida Association of Criminal Defense Lawyers (FACDL), the National Association of Criminal Defense Lawyers (FACDL), and the NORML Legal Committee. Jason D. Sammis Sammis Law Firm, P.A. 1005 North Marion Street Tampa, FL 33602 Phone: (813) 250-0500 Fax: (813) 314-9626 E-mail: jsammis@sammislawfirm.com
Practice Areas
Criminal Defense
Federal Crimes
DUI / DWI / Drunk Driving
Drug Crimes
Marijuana Defense
Juvenile Defense
Domestic Violence
Criminal Appellate Law
Seal or Expunge Criminal Record
Firearm and Weapon Charges
Theft Crimes
White Collar Crime
Probation Violations
Sex Crimes
Civil Rights
Police Brutality
Credentials
Bar Licenses
| State | Status | Year Acquired |
| --- | --- | --- |
| Florida | Member in Good Standing | 1999 |
| Georgia | Member in Good Standing | 2001 |
Work Experience
Position
Duration
Sammis Law Firm, P.A. - Shareholder

2008

– present
Cruser & Mitchell, LLP - Shareholder

2006

–

2008

Cruser & Mitchell, LLP - Associate

2003

–

2006

Jackson Lewis LLP - Associate

2001

–

2003

Coffman, Coleman, Andrews & Grogan - Associate

1999

–

2001
Education
| School | Major | Degree | Year Graduated |
| --- | --- | --- | --- |
| University of Florida College of Law | Juris Doctor | Juris Doctor | 1999 |
| University of Virginia | English | B.A. | 1996 |
Associations
| Position | Organization | Duration |
| --- | --- | --- |
| Member | Florida Association of Criminal Defense Lawyers | present |
| Member | Hillsborough County Bar Association | present |
| Member | National Association of Criminal Defense Lawyers | present |
| Lifetime Member | National Organization for the Reform of Marijuana Laws | present |
Send an Email to Jason Daniel Sammis
If your situation is urgent, consider calling this attorney instead of sending an email:
Phone: 813-250-0500
Blogs
Blog written by criminal defense attorney in Tampa, FL, at the Sammis Law Firm. Articles discuss recent changes in the law, pending legislation impacting criminal charges, defense strategies and more.[...]
Criminal defense attorneys\' blog on DUI and drunk driving defense. Find out more about challenges in Florida to the breathalyzer called the Intoxilyzer 8000. Learn about pending legislation impacting DUI defense and recent changes in the law.
Publications and Articles
Published February 2012
Publisher: Tampa Criminal Defense Website
Article discussing the defense of the DUI refusal case under Florida law. Find out why the prosecutor is able to argue the \\\"consciousness of guilt\\\" theory. How small mistakes in the reading of impli[...]