Attorney Login
31000922
https://lawyers.norml.org/
Daniel R Perlman
213-513-8324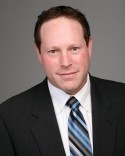 Law Offices of Daniel R. Perlman
6464 W Sunset Blvd
Suite 1030
Los Angeles
, CA
90028
www.danielperlmanlaw.com
Phone: 213-513-8324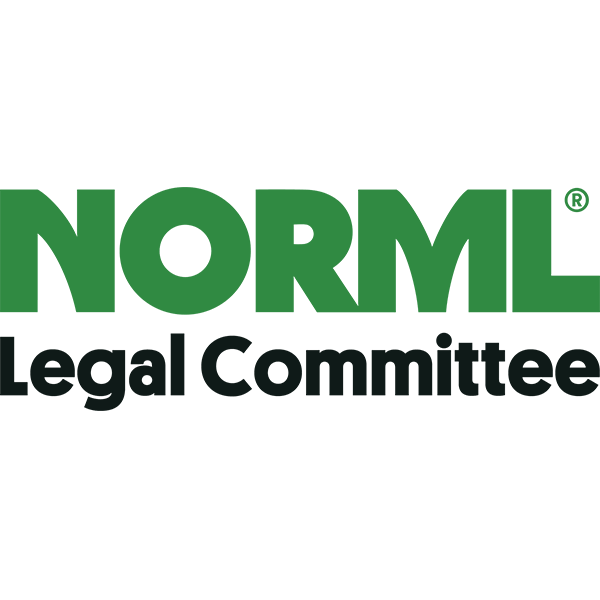 National Organization for the Reform of Marijuana Laws
Daniel R Perlman
Lifetime Member
About Daniel R Perlman
Daniel Perlman earned his Bachelor's Degree from The University of California, Santa Barabra and his Juris Doctor from The Catholic University of America, Columbus School of Law  in Washington, D.C. Daniel is an experienced criminal defense attorney in Los Angeles who has handled thousands of cases throughout Southern California. Prior to graduating from law school in our Nation's Capital,... read more »
Biography
Daniel Perlman earned his Bachelor's Degree from The University of California, Santa Barabra and his Juris Doctor from The Catholic University of America, Columbus School of Law  in Washington, D.C. Daniel is an experienced criminal defense attorney in Los Angeles who has handled thousands of cases throughout Southern California.
Prior to graduating from law school in our Nation's Capital, Daniel worked as a Prosecutor for the Maryland State's Attorney's Office in Montgomery County, Maryland, where he became aware of many of the stumbling blocks that exist between prosecutors and defense attorneys from the government side. Daniel used this opportunity to learn how best to approach prosecutors and how to creatively resolve differences to the satisfaction of both sides.
Daniel has made appearances as a legal expert on Fox News, as a Celebrity Legal Expert on E! Entertainment Radio and E! Entertainment Television Specials. He has been asked to lend his professional opinion on a number of high profile celebrity cases.  Additionally, Daniel's television appearances include the TV Guide Channel, Hollywood 411, and The Tonight Show with Jay Leno.
Los Angeles Drug Defense Lawyer Daniel Perlman leads his firm into the second decade of the 21st century by staying involved with the community, including providing extensive community outreach and speaking engagements, at schools, before sports teams and other public and private organizations.  Daniel and his firm earn high marks from a variety of organizations-  with positions of responsibility, leadership and membership in the Los Angeles County Bar Association, the San Fernando Bar Association, the American Bar Association, obtaining a perfect 30 of 30 ranking with Google, a perfect 10 rating with AVVO.COM, along with equally high marks with Yelp.com, Citysearch.com, L.E.A.R.N. Criminal Defense Attorney of the Year 2012 along with being a member of the Hollywood Chamber of Commerce and a member of the Better Business Bureau (membership pending 2.13).
Areas of Practice
Criminal Law

Money Crimes
Driving Crimes
Violent Crimes
Theft Crimes
Drug Crimes
Property Crimes
Juvenile Crimes

DUI/DWI
Federal Drug and White Collar Crime

Drug Trafficking
Fraud
Money Laundering
Embezzlement
Kidnapping
Bank Robbery
Smuggling
Murder for Hire
Conspiracy
Human Trafficking
Mail Fraud
Bar Admissions
California State
California Federal – US District Court
United States Supreme Court
Education
Catholic University of America, Columbus School of Law, Washington, District of Columbia
University of California, Santa Barbara

Contact Information
Law Offices of Daniel R. Perlman
6464 W Sunset Blvd
Suite 1030
Los Angeles
, CA
90028
www.danielperlmanlaw.com
Phone Numbers:
Office:

--

Office:

213-513-8324

Fax:

--

Fax:

323-463-1900
Practice Areas
| Area of Practice | % Focus |
| --- | --- |
| Criminal Defense | 50.00% |
| Marijuana Defense | 50.00% |
Credentials
Bar Licenses
| State | Status | Year Acquired |
| --- | --- | --- |
| California | Member in Good Standing | 2005 |
Work Experience
Position
Duration
Attorney / Owner

2005

– present
Education
| School | Major | Degree | Year Graduated |
| --- | --- | --- | --- |
| Catholic University of America, Columbus School of Law | | J.D. | --- |
Associations
Position
Organization
Duration
Lifetime Member
National Organization for the Reform of Marijuana Laws

2014

– present
Member
National Association of Criminal Defense Lawyers

present

General Member
National College for DUI Defense

present
Awards and Recognitions
| Recognition | Granting Organization | Year |
| --- | --- | --- |
| 10.0 Top DUI Attorney | AVVO | 2014 |
| Top Contributor - DUI | AVVO | 2014 |
| Client's Choice | AVVO | 2013 |
Speaking Engagements
| Presentation Title | Conference | Year |
| --- | --- | --- |
| What to Do if Pulled Over | L.E.A.R.N. | 2013 |
Send an Email to Daniel R Perlman
If your situation is urgent, consider calling this attorney instead of sending an email:
Phone: 213-513-8324
Blogs

Recent criminal, drug, & DUI related news.
Publications and Articles