Attorney Login
27000009
https://lawyers.norml.org/
John H. Trevena
727-581-5813
Trevena, Pontrello & Associates
801 West Bay Dr
Suite 509
Largo
, FL
33770
www.trevena.com
Phone: 727-581-5813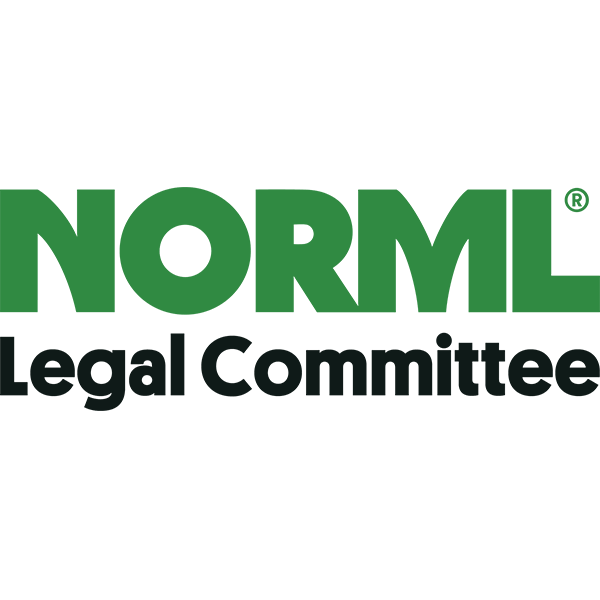 National Organization for the Reform of Marijuana Laws
John H. Trevena
Lifetime Member,
Legal Committee
About John H. Trevena
Trevena, Pontrello & Associates offers legal representation in the areas of criminal defense, criminal appeals, and some civil and family law matters. As a Board Certified Criminal Trial Lawyer with over 30 years of litigation and practice experience, John Trevena offers sophisticated and ingenious strategies for what can often be complex and difficult circumstances. John H. Trevena is the ow... read more »
Biography
Trevena, Pontrello & Associates offers legal representation in the areas of criminal defense, criminal appeals, and some civil and family law matters. As a Board Certified Criminal Trial Lawyer with over 30 years of litigation and practice experience, John Trevena offers sophisticated and ingenious strategies for what can often be complex and difficult circumstances. 

John H. Trevena is the owner and managing attorney of his firm. His keen sense of strategy, accomplished skills as a trial lawyer and straightforward approach bring due process for his clients in the criminal justice and civil court systems. 

Attorney Trevena is listed in Florida Super Lawyers magazine in 2006, 2007, 2008, and 2009. Super Lawyers are peer selected and considered among the top 5% of attorneys in their areas of practice. 

Attorney Trevena is also a Fellow of the Litigation Counsel of America (LCA). The LCA is comprised of less than one-half of one percent of American lawyers. Membership is limited by invitation only and selection is based upon evaluations of effectiveness and accomplishment in litigation, and superior ethical reputation. 

Attorney Trevena is ranked ranked Superb (10 out of 10) by Avvo™, an independent company that ranks attorneys based on their years in practice, disciplinary history, professional achievements, and industry recognition.    

Trevena's firm was also recently named the Criminal Law Firm of the Year - Florida, by the publication Corporate America - The Legal Elite 2015. 

Attorney Trevena is a member of The American Trial Lawyers Association (The Association) and was selected for inclusion in the Top 100 Trial Lawyers for the State of Florida (2007-2015). Membership into The American Trial Lawyers Association is by invitation and is extended only to those attorneys who exemplify superior qualifications, trial results, leadership, influence, reputation, stature, and profile in the trial attorney community, as viewed by The Association, other trial lawyers, members of the bench, and the public at large. 

Attorney Trevena was also elected as a Fellow of the American Bar Foundation in 2010. The Fellows of the American Bar Foundation is an honorary organization representing one-third of one percent of licensed attorneys. Fellows are lawyers, judges, law faculty, and legal scholars who have been elected by their peers to become members of The Fellows because of their outstanding achievements in the legal profession. 

Attorney Trevena was admitted to the Florida Bar and US District Court, Middle District of Florida in 1986. He received his Juris Doctor from Stetson University in 1985, and his Bachelor of Arts degree in 1982 from the University of South Florida. 

His current memberships include: 

Clearwater, St. Petersburg and American (Member, Criminal Law Section) Bar Associations 
The Florida Bar; the Florida Association of Criminal Defense Lawyers (Life Member) 
Pinellas County Trial Lawyers Association (President, 2005) 
Pinellas County Criminal Defense Lawyers Association 
National Association of Criminal Defense Lawyers (Life Member) 
American Judicature Society. 

John is a Lifetime Member of Phi Delta Phi, and was on the editorial board for the Florida Bar Journal and Florida Bar News from 1990-1993. He served as Assistant State Attorney from 1985-1987. Attorney Trevena has been a Board Certified Criminal Trial Lawyer (Florida Bar Board of Legal Specialization and Education) since August 1, 1992. 
Contact Information
Trevena, Pontrello & Associates
801 West Bay Dr
Suite 509
Largo
, FL
33770
www.trevena.com
Phone Numbers:
Office:

727-581-5813

Fax:

727-581-7758

Cell:

727-403-3731
Practice Areas
| Area of Practice | % Focus |
| --- | --- |
| Criminal Defense | 6.00% |
| Federal Crimes | 6.00% |
| DUI / DWI / Drunk Driving | 6.00% |
| Drug Crimes | 6.00% |
| Marijuana Defense | 6.00% |
| Appellate Law | 5.00% |
| Juvenile Defense | 5.00% |
| Domestic Violence | 5.00% |
| Criminal Appellate Law | 5.00% |
| Seal or Expunge Criminal Record | 5.00% |
| Firearm and Weapon Charges | 5.00% |
| Theft Crimes | 5.00% |
| White Collar Crime | 5.00% |
| Probation Violations | 5.00% |
| Sex Crimes | 5.00% |
| Police Brutality | 5.00% |
| Police Misconduct | 5.00% |
| Excessive Force | 5.00% |
| False Arrest | 5.00% |
Credentials
Bar Licenses
| State | Status | Year Acquired |
| --- | --- | --- |
| Florida | Member in Good Standing | 1986 |
Work Experience
Position
Duration
Trevena, Pontrello & Associates

2015

– present
Law Office of John Trevena

1987

–

2015

Assistant State Attorney

1985

–

1987
Education
| School | Major | Degree | Year Graduated |
| --- | --- | --- | --- |
| Stetson University College of Law | | Juris Doctor | 1985 |
| University of South Florida | Criminal Justice | BA | 1982 |
Associations
Position
Organization
Duration
Life Member
Florida Association of Criminal Defense Lawyers

present

Life Member
National Association of Criminal Defense Lawyers

present

Lifetime Member,
Legal Committee
National Organization for the Reform of Marijuana Laws

present
Specialty Certifications
| Certification | Specialty | Accredited Organization | Year |
| --- | --- | --- | --- |
| Board Certified Specialist | Criminal Trial Law | The Florida Bar Board of Legal Specialization and Education | 1992 |
Send an Email to John H. Trevena
If your situation is urgent, consider calling this attorney instead of sending an email:
Phone: 727-581-5813