Attorney Login
07001304
https://lawyers.norml.org/
David E. Kindermann
301-762-7900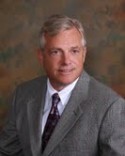 Potomac Legal, LLC
10122 River Road
Suite 203
Avenel
, MD
20854
www.kindermannlaw.com
Phone: 301-762-7900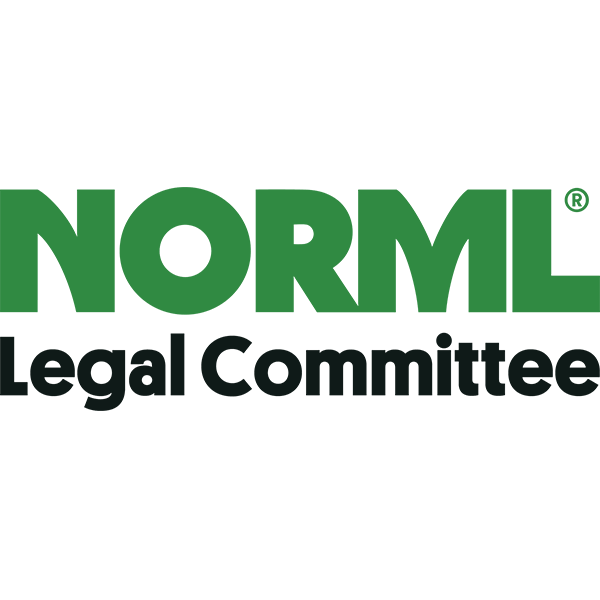 National Organization for the Reform of Marijuana Laws
David E. Kindermann
Lifetime Member
About David E. Kindermann
OCEAN CITY, POTOMAC & ROCKVILLE OFFICES. Prior to communicating with government attorneys, pleading guilty or representing yourself, kindly consider: lack of proper representation may result in grave consequences such as incarceration, loss/seizure of property, substantial monetary fines, penalties and court costs, loss of employment, loss of driving license or other professional license and a... read more »
Biography
OCEAN CITY, POTOMAC & ROCKVILLE OFFICES. Prior to communicating with government attorneys, pleading guilty or representing yourself, kindly consider: lack of proper representation may result in grave consequences such as incarceration, loss/seizure of property, substantial monetary fines, penalties and court costs, loss of employment, loss of driving license or other professional license and a permanent criminal record.With over 27 years of experience in criminal litigation and traffic defense, I will pursue your justice to the highest court necessary. I defend the accused exclusively and have never served as a prosecutor or other agent of the State.
My offices are within footsteps of the courthouse and I routinely represent citizens in all aspects of the justice system, offer payment plans and flexible appointments.
The government seeks to affect your liberty. Do not contest the government without your attorney.Time is of the essence. CALL 301-762-7900 or David@KINDERMANNLAW.COM
 David received his education from Thomas S. Wootton High School in Rockville (1981), the University of Wisconsin (1985) and Washington University-St. Louis (1988). Mr. Kindermann was admitted to practice in Maryland in December 1988 and in the District of Columbia in 1989. Prior to opening his own office, Mr. Kindermann received extensive trial experience defending and litigating claims on behalf of the Erie Insurance Group, multiple labor unions, and financial institutions, among others.
Civil and Criminal Litigation
Criminal Charges

DWI/DUI

Juvenile Offenses

Injury Compensation

Domestic Disputes
Licensed in Maryland and Washington D.C. including:
U.S. Supreme Court

U.S. Court of Appeals (D.C. Circuit)

U.S. District Court - MD

U.S. District Court - Washington D.C.

U.S. Tax Court

U.S. Court of Appeals (4th Circuit)

U.S. Court of Military Appeals
All traffic code violations are in fact criminal violations. Do not make any statement of any type (it will be used against you) and be polite and cooperative. It may be a good idea to decline any "field sobriety tests" such as heel-to-toe/walk and turn, 1-leg stand, butchered alphabets ( D-T ), horizontal gaze nystagmus (HGN), preliminary breath test (PBT), among others.
Contact Information
Potomac Legal, LLC
10122 River Road
Suite 203
Avenel
, MD
20854
www.kindermannlaw.com
Phone Numbers:
Secondary Address:
11032 Nicholas Lane
Suite 201
Berlin
, MD
21811
Practice Areas
| Area of Practice | % Focus |
| --- | --- |
| Criminal Defense | 50.00% |
| Drug Crimes | 30.00% |
| Personal Injury | 10.00% |
| DUI / DWI / Drunk Driving | 7.50% |
| Criminal Appellate Law | 2.50% |
Credentials
Bar Licenses
| State | Status | Year Acquired |
| --- | --- | --- |
| District of Columbia | Member in Good Standing | 1989 |
| Maryland | Member in Good Standing | 1988 |
Work Experience
Position
Duration
Potomac Legal, LLC

1988

– present
Education
| School | Major | Degree | Year Graduated |
| --- | --- | --- | --- |
| WASHINGTON UNIVERSITY-SAINT LOUIS | LAW | JURIS DOCTORIS | 1988 |
| UNIVERSITY OF WISCONSIN-MADISON | POLITICAL SCIENCE | BACHELOR OF ARTS | 1985 |
Associations
Position
Organization
Duration
Lifetime Member
National Organization for the Reform of Marijuana Laws

2015

– present
member
Maryland Criminal Defense Attorneys' Association

present
Speaking Engagements
| Presentation Title | Conference | Year |
| --- | --- | --- |
| Host and Producer | "Contemporary Candor" | 2001 |
Send an Email to David E. Kindermann
If your situation is urgent, consider calling this attorney instead of sending an email:
Phone: 301-762-7900
Blogs

In the Trenches 2016..Taking names.
Publications and Articles
Published December 2015
Publisher: Maryland Court of Appeals
At sentencing, a judge may impose a no-driving restriction as a reasonable condition of probation. To do so is neither an illegal sentence nor a violation of the separation of powers doctrine. Accordingly, Sheppard v. State, 344 Md. 143 (1996) is overruled.