Attorney Login
45000011
https://lawyers.norml.org/
Jim Bradshaw
801-532-5297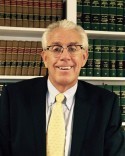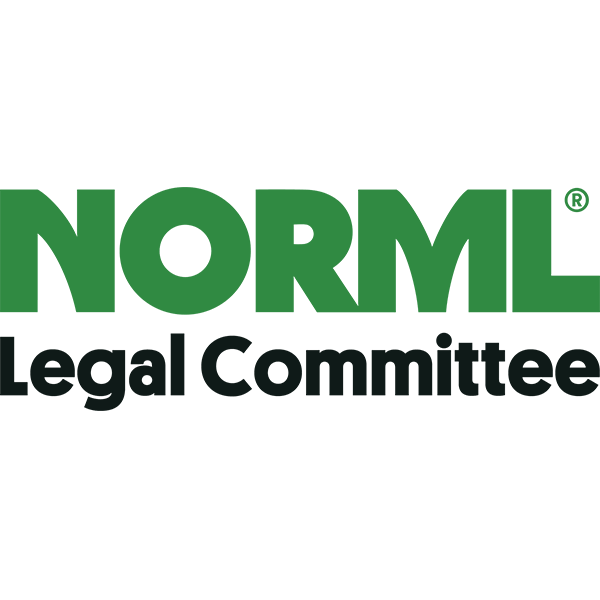 National Organization for the Reform of Marijuana Laws
Jim Bradshaw
Lifetime Member,
Legal Committee
About Jim Bradshaw
Utah has some of the strictest drug laws in the country. At a time when many western states are moving to legalize, Utah is aggressively and often illegally continuing to wage a war on drugs. In addition to arrests, Utah law enforcement is aggressively seizing cash and property in forfeiture actions. Profiling and illegal searches are commonplace and many Utah courts encourage the police state app... read more »
Biography
Utah has some of the strictest drug laws in the country. At a time when many western states are moving to legalize, Utah is aggressively and often illegally continuing to wage a war on drugs.
In addition to arrests, Utah law enforcement is aggressively seizing cash and property in forfeiture actions. Profiling and illegal searches are commonplace and many Utah courts encourage the police state approach to cannabis and drugs. You need a lawyer who will just as aggressively fight for your rights.  
Jim Bradshaw has been fighting against the war on drugs for 30 years. His record is unmatched in having battled and won the toughest of drug cases. With a particular passion for taking on the police when they conduct illegal roadside stops and searches Jim has fought and won significant victories of his clients. 
Jim graduated as a William H. Leary Scholar from the University of Utah College of Law. The first eight years of his legal career were spent working as a lawyer in the trenches at the Salt Lake Legal Defenders Association before moving on to form Brown, Bradshaw and Moffat. 
Jim has served as Chairman of the Criminal Law Section of the Utah State Bar and for five years was the Chairman of the Utah State Indigent Defense Board. He is a founding member of the Utah Association of Criminal Defense Lawyers.
Jim has received the highest ratings available to a trial lawyer. He is a Fellow in the American College of Trial Lawyers and has been selected by his professional peers for inclusion in "The Best Lawyers in America."
He has been consistently designated by Utah Business Magazine as one of the top 100 lawyers in Utah and has appeared in every listing of "Utah's Legal Elite."
He has also been designated as a "Super Lawyer" within the field of criminal defense and is rated as "AV Preeminent" by Martindale-Hubbell.
Read more about asset forfeiture attorneys in Salt Lake City, FL.
Contact Information
Brown, Bradshaw & Moffat, LLP
Salt Lake City
, UT
84103
www.brownbradshaw.com
Phone Numbers:
Office:

801-532-5297

Fax:

801-532-5298
Secondary Address:
Beaver
, UT
84713
Practice Areas
| Area of Practice | % Focus |
| --- | --- |
| Criminal Defense | 100.00% |
Credentials
Bar Licenses
| State | Status | Year Acquired |
| --- | --- | --- |
| Utah | Member in Good Standing | 1982 |
Work Experience
| Position | Duration |
| --- | --- |
| Salt Lake Legal Defenders Association | present |
Education
| School | Major | Degree | Year Graduated |
| --- | --- | --- | --- |
| University of Utah College of Law | | J.D. | 1982 |
Associations
Position
Organization
Duration
State Committee Member
American College of Trial Lawyers

present

Chairman
Criminal Law Section of the Utah State Bar

present

Member
National Association of Criminal Defense Lawyers

present

Lifetime Member,
Legal Committee
National Organization for the Reform of Marijuana Laws

present
Awards and Recognitions
| Recognition | Granting Organization | Year |
| --- | --- | --- |
| Top 100 Lawyers in Utah | Utah Business Magazine | 2015 |
| AV Rated | Martindale-Hubbell | 2015 |
Send an Email to Jim Bradshaw
If your situation is urgent, consider calling this attorney instead of sending an email:
Phone: 801-532-5297
Publications and Articles
Published January 2015
Publisher: The Salt Lake Tribute
Except for a few real estate developers poised to cash in, I simply do not understand from where the momentum is coming to move the Utah State Prison. I work in the criminal justice system – the actual group of people who will be most impacted by any prison relocation – and have yet to encounter someone dissatisfied with the current location....
Published October 2011
Publisher: Legal Services by Yoodle
According to James Bradshaw of the law firm Brown, Bradshaw, and Moffat, Utah's marijuana laws are the toughest in the country. Few Salt Lake City marijuana lawyers would say there are other states that are tougher than Utah on this issue. But this characteristic of local law does lead Bradshaw to regard his state's system as very intriguing because it reveals an interesting cultural clash worth exploring....